Emergency insurance for your vehicle
Portable Car Jump Starter,Keenstone 400A Peak (for 4.0L Gas/ 2.5 Diesel) - Auto Battery Booster Pack Emergency Kit with Cables, Power Bank with Smart USB Charging Ports, LED Flashlight
This is a small portable emergency car jump starter. It combines an engine jump-starter (in case of low vehicle battery) along with a 12 volt DC accessory output, 2 USB outputs, and an emergency light. It has the internal battery capacity of 8000mAh, and can be charged using either the included USB cable (2 amp) or by plugging into the vehicle lighter socket (adapter cable included). It provides a max of 400 Amps of starting power when jump starting your car. I have no idea how this is accomplished but it is really great.
The entire system is stored in it's custom-made storage case, handy for keeping in your car trunk for use when necessary. This should be an essential tool (just like your spare tire) in every car. We will be storing it in the back of our vehicle.
Note: the unit should be charged periodically to make sure it is ready when it is needed.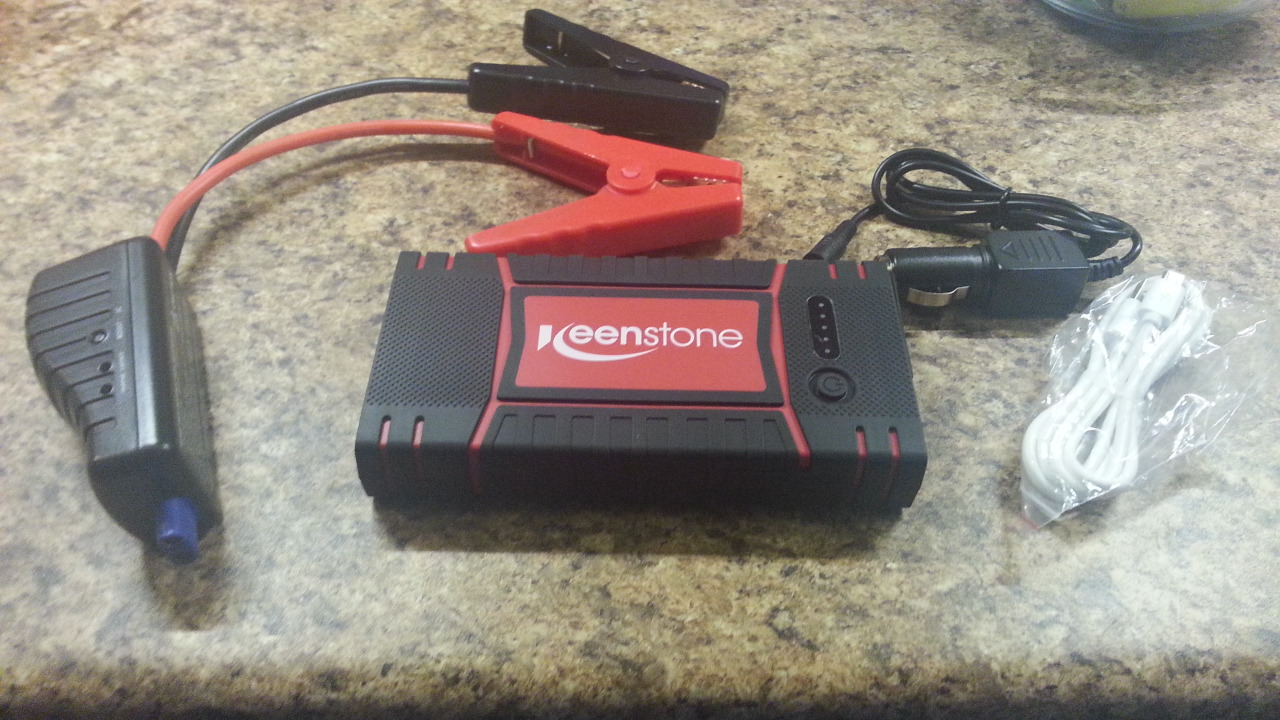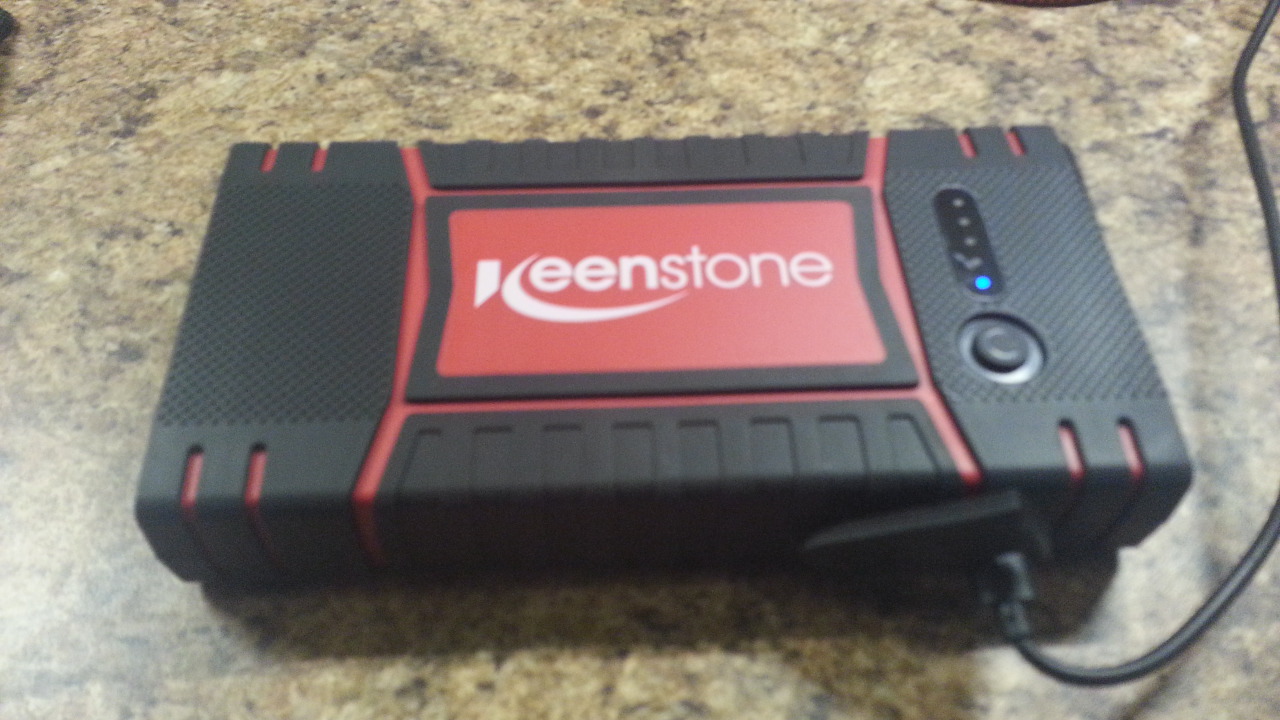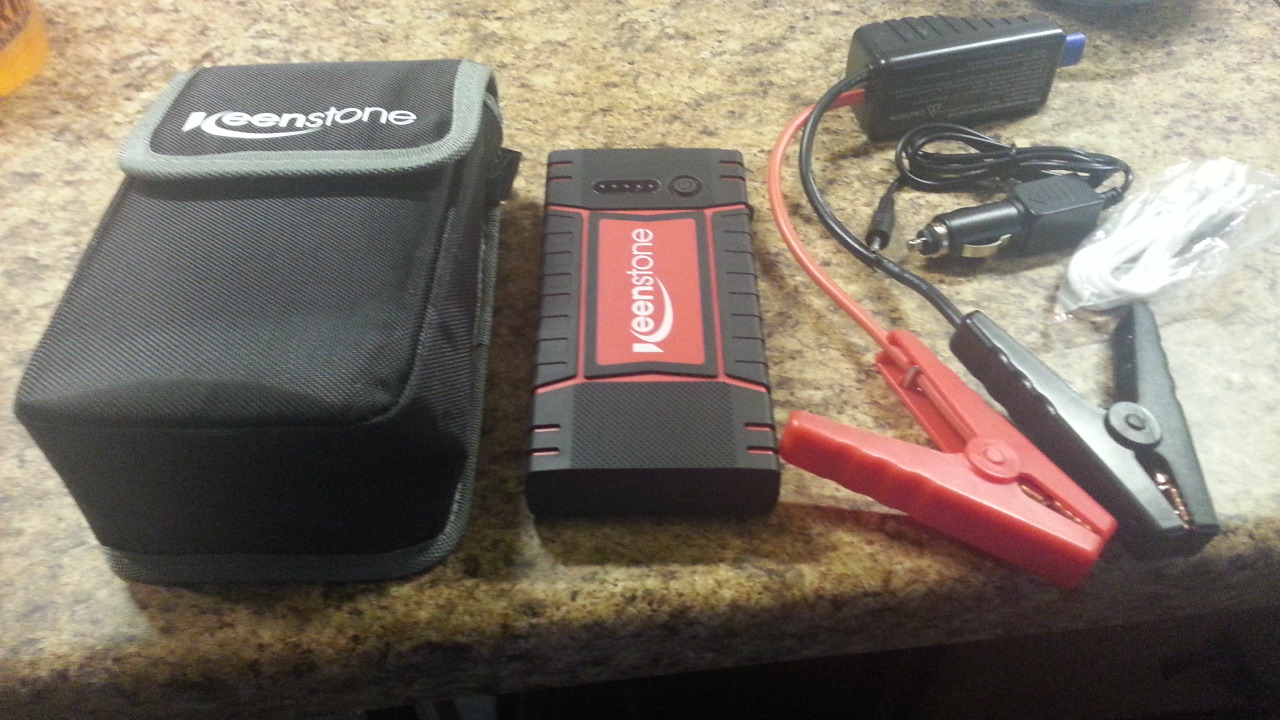 https://www.amazon.com/gp/product/B07435V92M